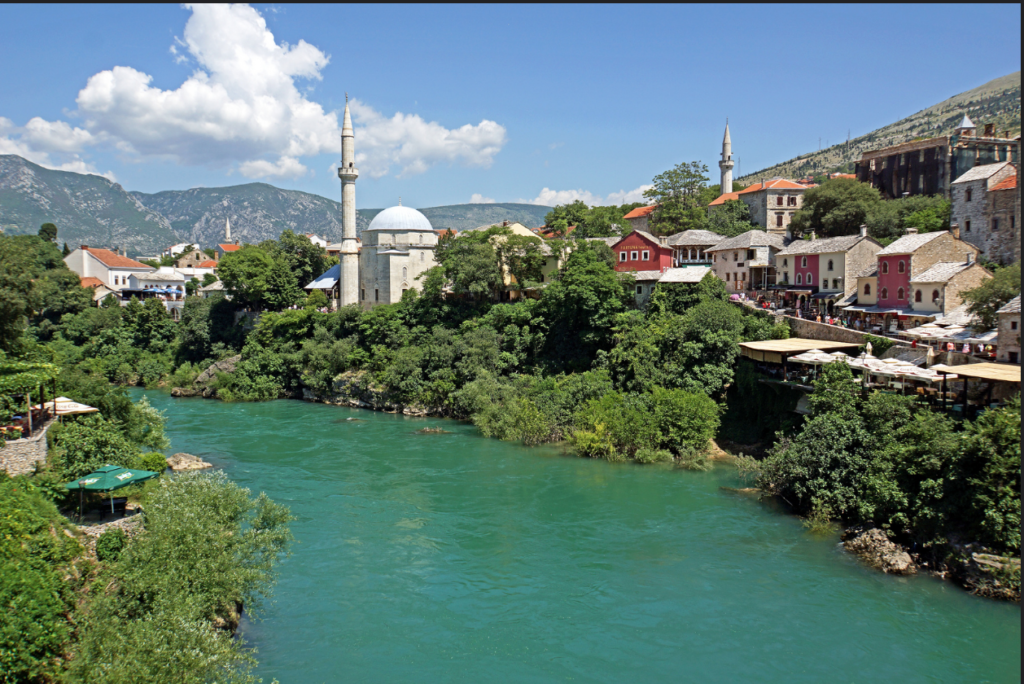 Bosnia (and by extension Herzegovina) probably don't spring immediately to mind when you think of travel destinations, but if you're the type of person who enjoys picturesque landscapes, magnificent architecture and friendly locals, you may want to re-route your next trip to this surprising spot. Here are some of our highlights pointed out by our friends from Ipswich when travelling in Bosnia.
Road tripping
Bosnia is the place to go for road trips; the roads and routes are well-developed, and the amount of natural beauty you'll see along the way will blow your mind. Stop at gorgeous lakes and eye-boggling mountains, and stretch your legs in the tiny villages and dine in the small cafes that dot your drive. It's also really hard to get lost, a great bonus for any road-tripper.
Mostar
Mostar is the place you've no doubt seen in many travel advertisements for Bosnia, because it's simply gorgeous. There are also loads of delicious restaurants, and lovers of cake will revel in the local recipes that produce some of the best treats you'll ever eat. There's also plenty of great bars and nightlife in an area that you'd be forgiven for thinking is pretty quiet at first glance.
Food
To really experience the amazing food in Bosnia you need to get in good with the locals. Just be prepared for a lot of meat, cake, coffee and booze. Alma Coffee in Mostar old-town is the spot for in-house roasted Bosnian coffee, which is very strong and served with Turkish Delight. The other traditional dishes include lamb and fresh fish, but they also love their sweets like doughnuts and honey, which can be found pretty much anywhere.
Blagaj Monastery
Fans of architecture will want to head to Blagaj to see the Monastery built in 1520 into the rock face. The country's rich history is on display here, and you can take a boat ride into the caves underneath for an awesome experience.
Kravica Waterfalls
You can't go to Bosnia without seeing the Kravice Waterfalls, which can be found in a green forested canopy. You can swim at the base of the waterfall, and also take a boat ride underneath the flowing water which is especially popular in Summer, so be prepared for it to be busy if you go in the hotter months.
Bosnian locals are the key to experiencing this wonderful country in a truly authentic way; they'll share with you the best spots for food, drinks and just about anything! Rich history, amazing landscapes and great food mean that Bosnia should be next on your travel list!