When it comes to choosing a vacation, what appeals to one traveller may not be interesting to another. And with so many great places around the world to choose from, narrowing down your choices may really be difficult.
To aid you with your choices of the top places to visit, here is our list: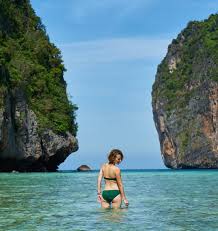 Phuket. Travellers who visit Thailand's southwestern Island of Phuket will find this little piece of the island a complete paradise that comes within the budget for everything from the hotels, boat tours and spa treatments. Its flavourful cuisine is also to die for. Think of lemongrass, chillies, lime leaves and so on.
Yosemite. The Yosemite National Park in California features nearly 1,200 square miles of towering waterfalls, very old Sequoia trees, and unique rock formations that create a lot of tourist activity. You will also find the park's most famous landmarks such as the Half Dome and El Capitan and excellent hiking trails.
Barcelona. Barcelona is not just famous for its scenic trails, sacred churches, and architectural marvels, but is also famous for its beaches, nightclubs, restaurant, and vibrant pedestrian market. The city mostly attracts couples, culture lover, foodies, the adventurer, and more. There is always something to do for everyone. You may be scheduled to stay for a few days, but would want to stay for a few more to explore.
New York. There is always something to do in New York and even if you have visited the city many times, you still have something new to do and see in every visit. Wander around the Central Market, tour the exhibits at the Met or just catch a Broadway show. There is always something for everyone.