Perhaps you're looking to visit some place different and exotic. Or maybe you want to do a budget trip and see the sights without spending a lot. Whatever your plans, here are some great vacation spots for that hold a great deal of magic for the seasoned traveller. 
Southern Caribbean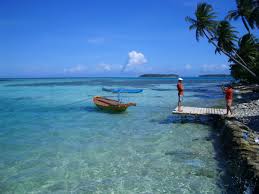 The Southern area of the majestic Caribbean is a great spot for an exotic adventure. Some would call it the "real" Caribbean, places like Aruba, St. Lucia, Barbados, and St. Kitts. Plus, you'll be treated well: the native people of these islands are some of the friendliest in the world. And although there are mega-resorts on many of the islands in the southern Caribbean, there are still plenty of open and tranquil areas where you can just kick back, relax and enjoy some quality time. Making the area even more interesting is the strong colonial influence that is felt in almost every area, whether it be French, Dutch, or English heritage.
Costa Rica
Central America, specifically Costa Rica, is quickly becoming a favourite. People want a Hawaii alternative, and they want to go somewhere they have never been. Costa Rica fills this need. It's beautiful, exotic, and friendly. Believe it or not, over a million tourists flock to the beaches of this environmental wonder every year. Any place that boats 6% of the world's biodiversity in such a small land area has got to be impressive. And it is. Lush jungles are everywhere, teeming with monkeys, crocodiles, lizards, and a wide variety of exotic birds, and butterflies. It's also politically and socially stable, making it very safe.